The Best Auto Repair And Maintenance Services
Whether you have a car that's been sitting a little too long or a fleet that needs a basic check, Sparks Computerized Car Care in the Bradenton, FL 34205 area can get your vehicle back on the road quickly, and we work with your insurance company to ensure you get the best repair job at a competitive price.

To schedule an appointment or find out more about what we can do for your vehicle, contact us at 941-746-7763.



Our expert auto repair services include:
Domestic General Repair
No matter how carefully you drive, your domestic car will need occasional general repairs. These general repairs may include engine diagnostics and repairs, alignments, brakes, front end and rear end diagnostic services and electronics service and repair. To have your domestic vehicle repaired and maintained, contact Sparks Computerized Car Care today. At Sparks Computerized Car Care, we have experts who can handle even the most challenging domestic vehicles.
Fleet Maintenance and Repair
As a fleet owner, you have to do all it takes to keep the fleet on the road. When any vehicle is out of service, both revenue and your reputation as a reliable business are at risk. To make sure your fleet of trucks/vehicles is always on the road, partner with a professional auto shop. At Sparks Computerized Car Care, we can manage your fleet repairs and maintenance. We make sure servicing is up to date and up to standards. We handle all aspects of fleet repairs and maintenance.
Import General Repair
Import vehicles can be an economical or stylish alternative to domestic cars. Obviously, they will require general repairs at some point. Additionally, maintenance and repair of these vehicles requires knowledge and tools not possessed by many auto shops. If you have issues with your import vehicle, contact or visit Sparks Computerized Car Care today for professional import general repairs. We have the expertise required to get your vehicle running like new again.
Off-Road Vehicle Repairs
An off-road vehicle (also known as an off-highway vehicle) is a vehicle capable of driving on and off paved roads. An off-road vehicle can comfortably use any type of road. These vehicles are characterized by large tires. When an off-road vehicle develops problems, it should be serviced by a shop that has experience in off-road repair. For expert off-road vehicle repairs, contact or visit Sparks Computerized Car Care today.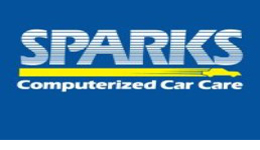 General Services
, near
Palmetto, Mi
04/18/2020
Great service! They did a check-up for me because was making an emergency trip to Michigan. I cannot say enough about the service of Pat and the whole team. #1 team. My go-to place. Thanks again!
Absolutely thrilled with Sparks! Down here on vacation and started having car problems. Sparks was recommended by our Napa affiliate in Ontario. The owner Patrick, through communication with our mechanic back home, figured out the parts were still under warranty. Cost to us was negligible. Fantastic customer service! Also a shout out to Dominic for great customer service also!
Discover More About Our Repair Services At Sparks Computerized Car Care in Bradenton

Ask The Mechanic
Auto Electrical Repair & Maintenance
Reviews
The chief mechanic has a wall full of certifications and is an expert on safety and all aspects of auto repair even got a great deal on a new set of tires - the best auto repair co. I have ever seen 100 percent confidence in them I had neglected earlier repairs I am lucky to have found them.

Bernard Silver, 11/25/2022

Sparks accepted to do electrical work on my rare 1973 Volvo P1800 ES. Julie, the service manager, is courteous and well qualified. She asked all the right questions prior to appointment and kept in touch during the arduous search for the problem. I was allowed to talk with the mechanics when they had difficulty finding a nonstock park needed. The mechanics were were technically proficient and polite. The company was patient while I ordered parts. A few days after the work was done and I had picked the car up, Patrick gave me a follow up call. In short, the people at Sparks, admin, mechanics and owner, are all professionals and I highly recommend the company.

Harmon Heed, 09/13/2021

Great customer service. Explained all needed repairs and my car was ready at the time promised.

Joanne S. , 07/19/2021