You Don't Have to Take Our Word for It!

Here's what some of our satisfied customers have to say about Sparks Computerized Car Care:


The chief mechanic has a wall full of certifications and is an expert on safety and all aspects of auto repair even got a great deal on a new set of tires - the best auto repair co. I have ever seen 100 percent confidence in them I had neglected earlier repairs I am lucky to have found them.
Sparks accepted to do electrical work on my rare 1973 Volvo P1800 ES. Julie, the service manager, is courteous and well qualified. She asked all the right questions prior to appointment and kept in touch during the arduous search for the problem. I was allowed to talk with the mechanics when they had difficulty finding a nonstock park needed. The mechanics were were technically proficient and polite. The company was patient while I ordered parts. A few days after the work was done and I had picked the car up, Patrick gave me a follow up call. In short, the people at Sparks, admin, mechanics and owner, are all professionals and I highly recommend the company.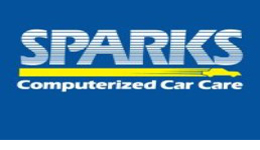 07/19/2021
Great customer service. Explained all needed repairs and my car was ready at the time promised.
Patrick & his amazing, friendly, compassionate & thorough team treated me with such respect & walked me through step by step what needed and didn't need to be done to my vehicle. This organization is top drawer and I can not recall ever being treated so well at a maintenance facility. In addition there level of communication is outstanding! Deej, Acura owner.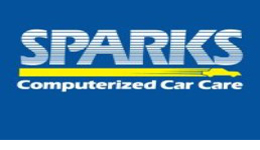 Palmetto, FL
07/16/2020
You Guys Rock. Thanks for fixing our cars right the first time. Tired of taking them to shops that don't have a clue. Thanks again and looking forward to many years of future business with you. Glad Megan Chancey referred us to you.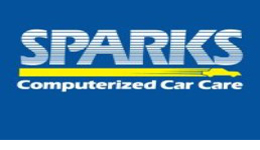 General Services
, near
Palmetto, Mi
04/18/2020
Great service! They did a check-up for me because was making an emergency trip to Michigan. I cannot say enough about the service of Pat and the whole team. #1 team. My go-to place. Thanks again!
Absolutely thrilled with Sparks! Down here on vacation and started having car problems. Sparks was recommended by our Napa affiliate in Ontario. The owner Patrick, through communication with our mechanic back home, figured out the parts were still under warranty. Cost to us was negligible. Fantastic customer service! Also a shout out to Dominic for great customer service also!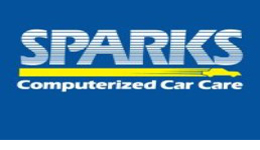 12/10/2019
Very friendly, welcoming, honest & they care about you! They back up their work, clean shop, know what their doing, good reliable mechanics! Being from Canada and to be able to find such a trusting mechanic/shop in a state/country where we did not know anybody....... Very lucky we were! And having the owner Patrick on site everyday & taking pride in his shop tells you something! I definitely rate Sparks a 5!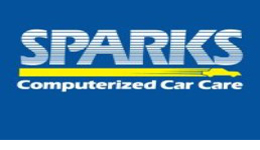 12/10/2019
The Best!!! Full Service, Integrity, Friendly Atmosphere. I don't go anywhere else. Patrick and his staff take the best care of your vehicle. 5 OUT OF 5 RATING WITH ME.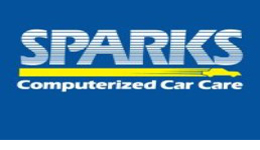 OUTSTANDING SERVICE. EXCEEDED MY EXPECTATIONS.
Discover More About Reviews and Repair Services At Sparks Computerized Car Care in Bradenton

Auto Repair Near Palmetto
Preventive Maintenance
Auto Repair Near Ellenton
Reviews
The chief mechanic has a wall full of certifications and is an expert on safety and all aspects of auto repair even got a great deal on a new set of tires - the best auto repair co. I have ever seen 100 percent confidence in them I had neglected earlier repairs I am lucky to have found them.

Bernard Silver, 11/25/2022

Sparks accepted to do electrical work on my rare 1973 Volvo P1800 ES. Julie, the service manager, is courteous and well qualified. She asked all the right questions prior to appointment and kept in touch during the arduous search for the problem. I was allowed to talk with the mechanics when they had difficulty finding a nonstock park needed. The mechanics were were technically proficient and polite. The company was patient while I ordered parts. A few days after the work was done and I had picked the car up, Patrick gave me a follow up call. In short, the people at Sparks, admin, mechanics and owner, are all professionals and I highly recommend the company.

Harmon Heed, 09/13/2021

Great customer service. Explained all needed repairs and my car was ready at the time promised.

Joanne S. , 07/19/2021