You Don't Have to Take Our Word for It!

Here's what some of our satisfied customers have to say about Sparks Computerized Car Care: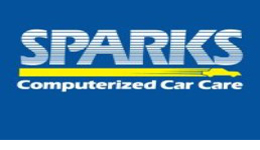 09/18/2023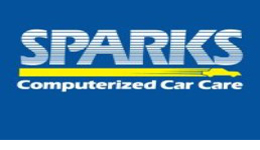 09/14/2023
Once again I received nothing but the best service. Great communication, fast repair and a fair price.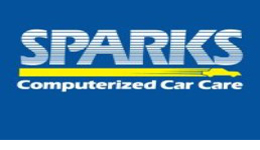 09/11/2023
Back door latch replacement. Great service. Great mechanics.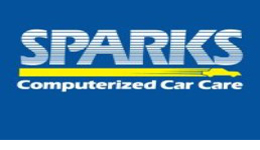 Alignment
09/06/2023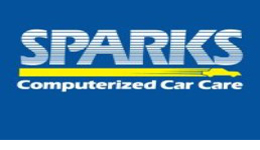 09/05/2023
Excellent work at a fair price.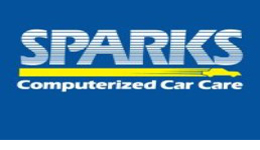 09/05/2023
Problem solved first visit.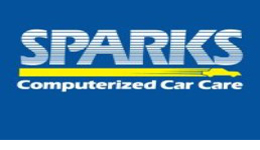 08/30/2023
Very knowledgeable in all areas of car repairs. Took my car in for repair, had it back the same day! I've used them several times, no complaints. Julie, the office manager is very friendly and helpful. Keep up the great work Sparks!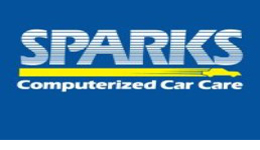 08/28/2023
Fantastic customer service. Prices so much better then I expected! Very Pleased with the mechanical work! Thank You! I'll be returning there again.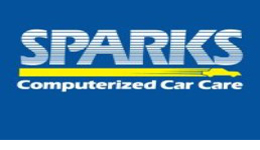 08/23/2023
This was my first visit here and will be going back. The office Receptionist was very nice and the wait wasn't as long as expected. I would definitely recommend Sparks Computerized Car Care to my Family or Friends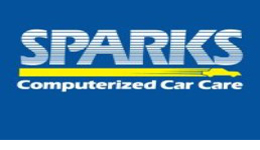 08/15/2023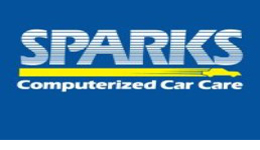 08/11/2023
Don't blindly follow the dealers service recommendations go to Sparks to get it straight! Thx Sparks Team! A++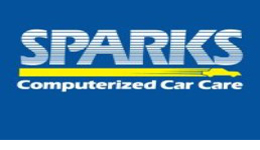 08/07/2023
Brought my vehicle in for multiple not so little issues last week. They took their time to evaluate, prioritize, provide estimates and answer my questions for each issue. There was a few complications, including a defective part - which extended the time the car had to be there from 1 day to 4, however Julie and Rick the tech ~ went above and beyond to ensure the vehicle didn't leave knowing it could be a safety risk. Julie called regularly and kept me in the loop and provided alternative solutions as things came up. The car still needs more work, but the big issues have been fixed and the car is running so much better and the stress of worrying it's going to break down is GONE! I will be scheduling all the additional services with them in next few weeks. This was my first time using their services, but I will not be taking my vehicle anywhere else going forward! Thank you Sparks :)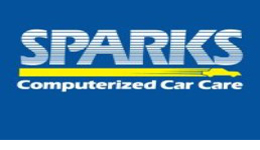 Engine & Transmission
08/04/2023
Always the best. Done right the 1st time. Today was a transmission and Half axel install. Perfect.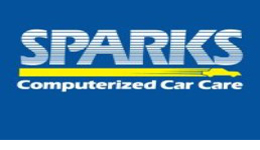 07/26/2023
From making an appointment through picking up my truck, Sparks has excellent customer service.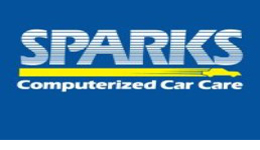 07/26/2023
Love to go to Spark diagnostic great people to work with.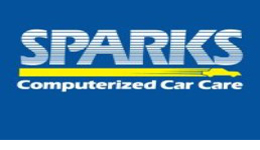 07/25/2023
Great service, done by ASE service technicians, at a reasonable cost.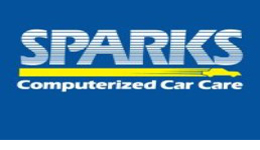 07/22/2023
Always good service been with these guy's for yrs.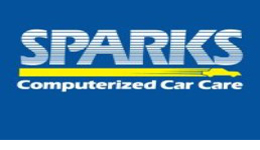 07/20/2023
Great service department. They have experienced techs that do a top notch job.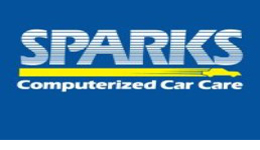 Recommend highly!!
07/20/2023
Again, happy with the service at Sparks. Patrick is always welcoming and helpful. Their attention to detail makes me feel safe on my drives to Maryland.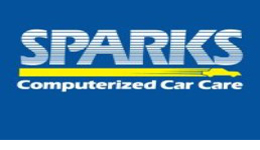 07/17/2023
Very professional, no runaround quick same day repair, will definitely bring my business there, also friendly.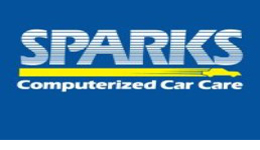 Highly recommend.
Tires
07/17/2023
Oil change with tire rotation and air filter. They always take great care of my truck! Thoughtful, friendly staff.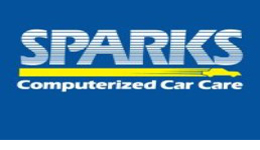 07/12/2023
I will never bring my car anywhere but to Patrick at Sparks. They have the best customer service in town and always a good price.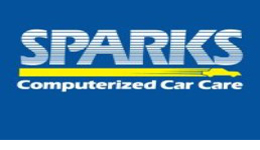 Brakes
, near
Bradenton, Florida
06/27/2023
Excellent place ! Friendly, quick service, nice staff, and I could go on and on with positive remarks about them! First time there, came out with a great result and a smile on my face ! KUDOS to SPARKS! Highly recommend this place! Keep up the great work and I'll refer everyone I know that needs some kind of service for their vehicle! Thank you again, SPARKS!! O. H. I. O - GO BUCKEYES!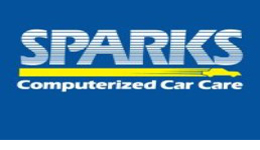 07/10/2023
Always a great experience.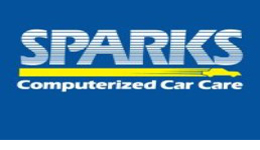 07/10/2023
Very professional shop and great people!!!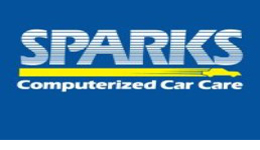 07/07/2023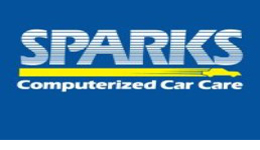 Undercar Services
07/05/2023
They did a MAP sensor fix, replaced rear shocks, tightened struts, pointed out exhaust problem and suggested a place to get it fixed all in less than 5 hrs.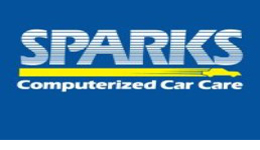 06/26/2023
They were wonderful and did a great job. I would highly recommend them and will refer everyone to them that I know.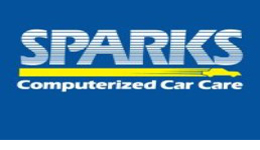 06/22/2023
Best place in town! Great quality and fair price.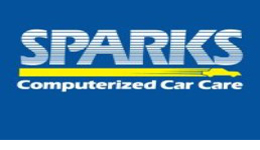 06/22/2023
0800am appointment, by 0830am my SUV was already being diagnosed. Told me what the problem was, ordered the part needed and just now waiting to be delivered an installation.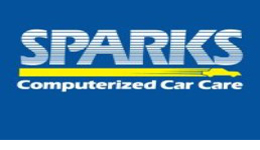 Electrical Services
06/16/2023
I took my 1979 Fiat spider in to solve some wiring issues. Because it was kind of an unknown as to how long it would take, Julie worked with me to make sure everything got done within my budget. I am very impressed with the overall service and workmanship, I would recommend Sparks to anyone.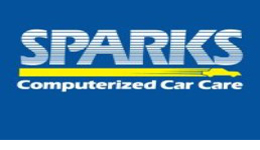 06/02/2023
I am very happy with my service at Sparks. The staff was prompt in diagnosing and repairing my car's issues. Staff is courteous and professional. I highly recommend to anyone. I will return for future maintenance and any repairs needed.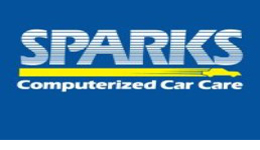 05/31/2023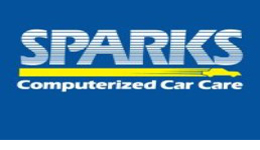 01/04/2023
They are always so very experienced and helpful with the care of my 2008 toyota. I don't take it anywhere else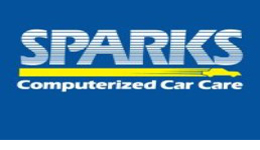 05/23/2023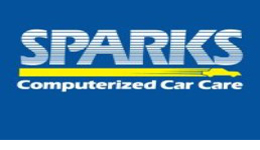 05/21/2023
From the first encounter with the front end staff to to final payment for the repairs. I was Really impressed with the knowledge and professional Attitude of the staff here. Would, and also have recommend this business to all my friends.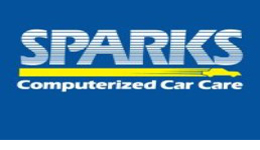 05/19/2023
Greg noticed an oil leak in my pinion gear housing during a scheduled oil change and an overall inspection under the hood and throughout the vehicle. Scheduled for repair and replacement of seal. Completed.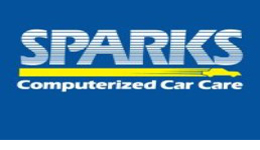 05/12/2023
Another successful visit! Minor repair, they listened, fixed it better than I thought would be. Julie and crew all awesome.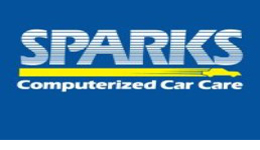 05/03/2023
Excellent customer service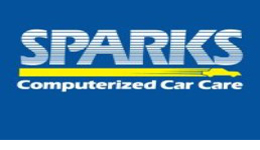 02/17/2021
Have been to several locations for repair work on my 1973 Corvette.........No one is in the race with Sparks!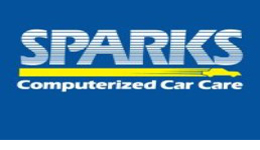 04/28/2023
Mr Sparks was able to both diagnose, and fix a problem, that no other mechanic, including dealerships, could understand. In four hours, they saw the problem, but others couldn?t figure out for months. I highly recommend Mr. Sparks and they are fantastic employees if you are having electrical issues with your vehicle.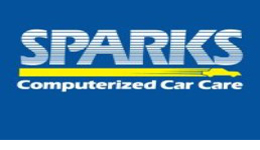 04/24/2023
I had an alternator/battery issue and despite being booked full, they got my car in, handled the tow, replaced parts, and even came in well under the suspected quote....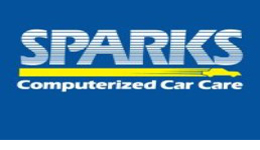 04/21/2023
We took my Buick rendezvous to another shop that worked on it for two weeks and couldn?t figure it out the suggested sparks said it?s where they send people when they?re stumped especially for electrical. Sparks got out suv perfectly fixed in a week for a fair price. Very happy with their service.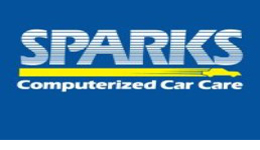 04/20/2023
Fixed my tire, a screw was in my tire.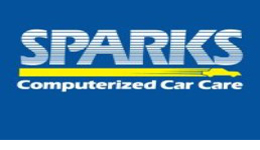 06/01/2022
Sparks have been taking excellent care of my 1992 Nissan truck for 3 years now. I'm so glad I listened to my brother in-law who recommended them to me. They have a keen eye for detail, your vehicle will not leave the shop untill it's fixed properly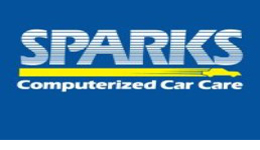 04/20/2023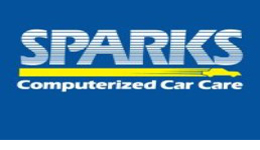 10/29/2019
Pat, Greg and the rest of the team are experts at what they do. If you want honest skilled people working on your vehicle take it to Sparks.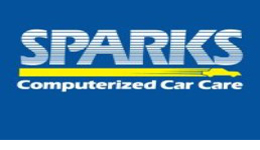 04/19/2023
Awesome & honest establishment! I would highly recommend taking your vehicle here to Sparks Computerised Car Care. Reasonable pricing, very efficient and a very professional service staff.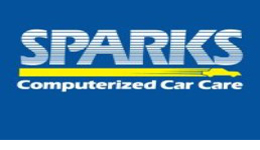 04/17/2023
The staff at Sparks go above and beyond every time. I highly recommend their services to anyone looking for excellent vehicle repair and maintenance on their vehicles.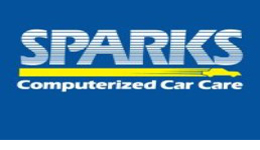 04/05/2023
Excellent service excellent teamwork from the first phone call. Highly recommend.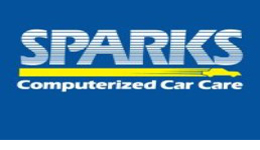 04/04/2023
Highly recommend! Sparks truly cares for their customers! Mechanics are knowledgeable and forthcoming about the work needing to be done! Pat and crew go above and beyond!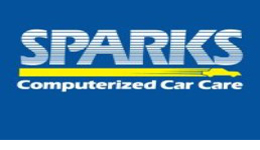 04/03/2023
ALWAYS FANTASTIC SERVICE. QUICK, EFFICIENT AND TRUSTWORTHY. I WOULDN'T BRING MY CAR ANYWHERE ELSE FOR SERVICE.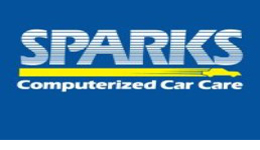 03/31/2023
Always professional great service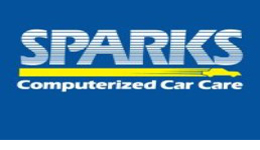 03/31/2023
Great service and staff. They fixed my problem and the vehicle is running perfectly, despite its 20 year age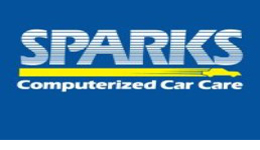 02/02/2022
I have taken my 10 year old truck to Sparks for various repairs and have never been disappointed. Finally a shop I can trust. Thank you Sparks.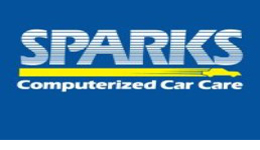 03/27/2023
Very polite service and attitude when speaking to you also good Environment.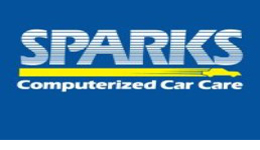 03/27/2023
Had a tire sensor go out ..very good service ..I would definitely use them again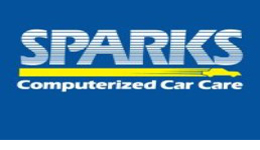 02/10/2023
Thank you for fixing my car. It works well now.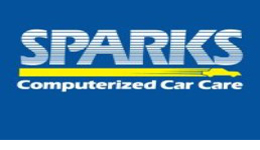 03/20/2023
Thank you for resolving the bad idle/throttle situation, my truck runs much better.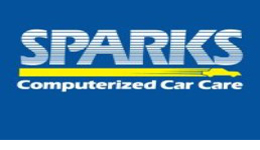 03/10/2023
I would give Sparks my highest recommendation. I have used them multiple times over the past four months to restore a 2005 Acura numerous mechanical work needed to be done every single time. It was done with the upmost professionalism done on time and as or before, promised. I cannot say enough good things I would absolutely recommend them to everyone of my family members and all of my friends.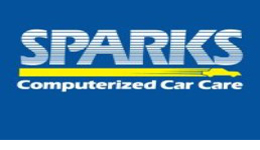 04/27/2021
Great Service. Look out for the customers. The number 1 place to go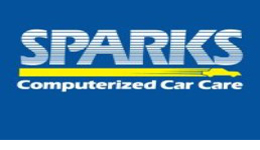 03/09/2023
2nd car I?ve brought to them and when I left it feels like I?m riding in a brand new car very old used cars I love julie and shonna amazing people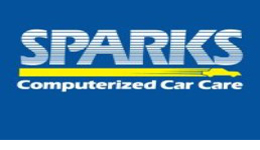 03/08/2023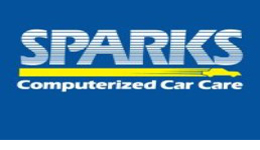 02/13/2023
Always a pleasure! Fair and honest, they don't try to rope you in with BS.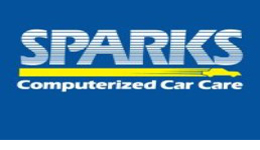 07/12/2022
Excellent service and staff!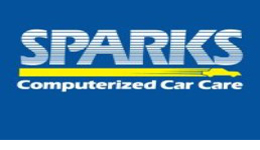 09/02/2022
My only place to go for my car repairs. They get me in quickly and bend over backwards to find the problem. I have an older car with lots of mileage. It hasn't stumped them yet.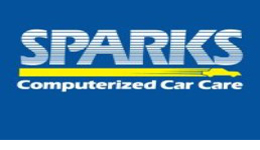 02/23/2023
Quoted the repir price, completed on time and for the price quoted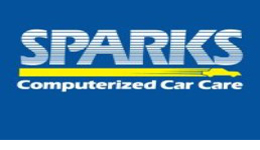 01/06/2022
It is nice to have a place that you can count on and trust! Thank you.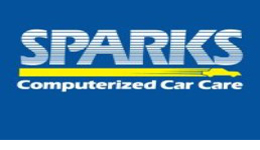 02/20/2023
Always pleasant, work in a professional manner. Work done on my car in a reasonable time.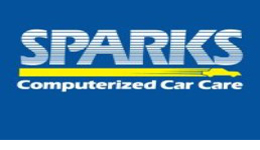 02/20/2023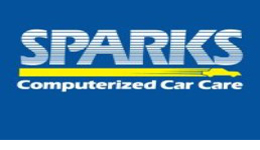 02/20/2023
To the Julie and all the staff at Sparks I Couldn't be happier with the repairs completed on my 07 Silverado as I took it to another auto repair shop prior to finding Sparks and they told me to get rid of it. I found that to be unacceptable So happy I found Sparks my truck is back on the road and running excellent !!!!! My new repair shop from now on.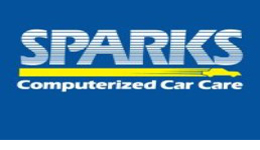 02/21/2021
Customer service at Sparks is top notch. They don't just take your money they are honest. I've brought my car here more than once because of the honesty and great service team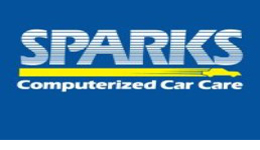 04/29/2022
Patrick and his team are the best around. He's honest and fair and will help in all situations, even if it's not his fault. If you are looking for a lifelong auto repair shop, stop by Sparks. You won't be disappointed.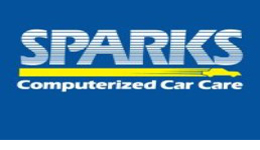 02/13/2023
They checked out the vehicle for a tire monitor and found the problem. Have always been pleased with their work.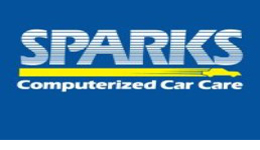 05/15/2020
I always Trust them to fix the auto problem and only doing the up keep that is necessary. Never making mistakes is a nice change. Been working with Sparks for years. Fair auto shops are getting hard to find. This is my favorite and I will never change.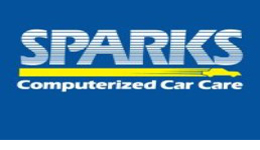 02/08/2023
Engine mounts needed replacing. $150 less than what the dealer wanted. Julie at the front desk was great.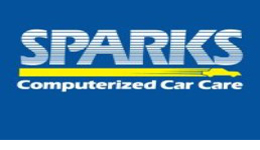 11/24/2021
Spark's staff appreciates your business and they do everything well to keep your business. They listen and do what needs to be done to keep your car running well. I bring my car but they work on it like it is their car. They are courteous throughout from check in to drive out. They are timely. Their pricing of services and parts is fair. You should try them!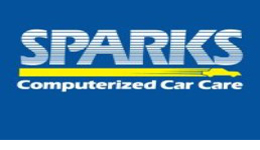 02/06/2023
Could not be happier, great service, I definitely will be back ! Thank you!!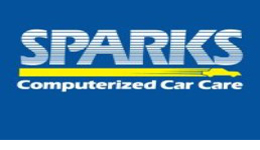 02/05/2023
Thorough and honest diagnostic of repairs needed. Fair and honest pricing. These guys are the pros that can be difficult to find for auto care. Thanks for great communication Julie, You?re awesome!!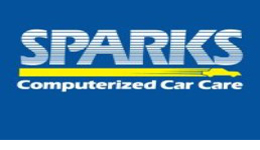 02/05/2023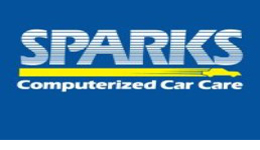 02/02/2023
My vintage Cadillac seat quit moving! They searched down part and fixed it! It works great now! They did all this and were very reasonable priced! They are a great company and have wonderful customer service!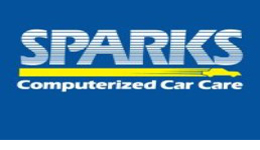 02/02/2023
I recently had an intermittent electrical issue with my Hyundai Genesis causing the car to lose all power on certain occasions. This was my first time using Sparks and they came highly recommended from a friend. They diagnosed the problem quickly, order the new parts and communicated with me during the process. I would highly recommend Sparks for any of your automotive repair needs.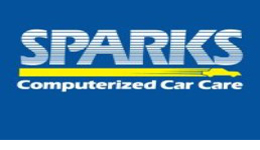 01/14/2023
You will not find a more ethical, trustworthy, technical advanced autop truck firm -Sparks-for a thousand miles. This is a special ,very human place. I had very difficult complex,multifaceted electrical issues. A screwed up job by another garage brought me to sparks. They fixed the first set of issues then took on new issues related but different that were found . They worked on my car for three more days .They stood by their initial work and the different issues that arose. They seemed to be saying we are professional and we should have thought to test for that. They worked for three days (charging,testingetc) at no further charge. The list of what they did to my car goes on and on. They take pride in their work and their good name. They fit me in their busy schedule because my family was visiting from Canada . When Julie said ?no charge? I said that was not right or fair. I gave some cash , they gave the money I insisted they take to their staff person and charity. They are Christian or Buddhist for real. Julie the heart of the operation is the best auto diagnostician I have ever met. She will make your day go better and she has an encyclopedic knowledge of cars. As does her team. We have to support independent good people to succeed. I wrote this note because I felt so thankful that such a team still exists in our negotiating world. Sparks small, smart , caring and fun. Makes one want more world like this .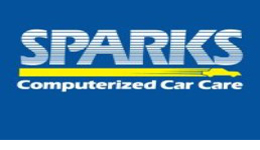 01/18/2023
The owner and Julie will take care of your mechanical issues.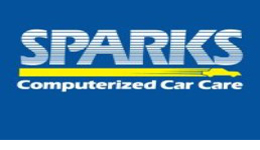 01/09/2023
They replaced the battery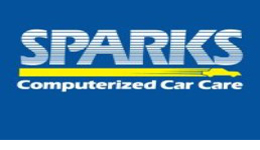 09/12/2022
Sparks Computerized Car Care is our go-to Auto Care! Always fair, honest and reliable. Very friendly and professional staff.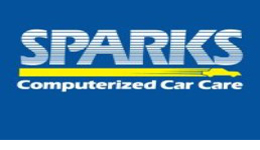 01/03/2023
Enjoyed the communication. Service was great.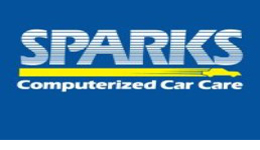 06/07/2022
They went above and beyond to find the problem. Great people to deal with. They fit us right in.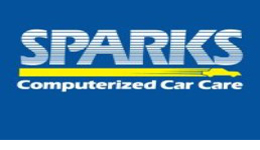 12/21/2022
On time, excellent service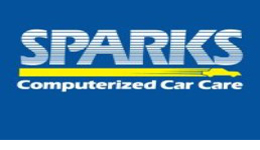 12/13/2022
Accurate estimate, complete on time, friendly competence!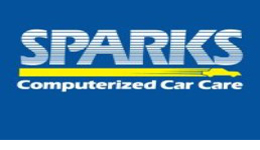 12/05/2022
I would highly recommend Sparks to anyone who needs there car serviced or in need of repair. This time was only an oil change although they have done more technical work for me and did a great job. Thanks again.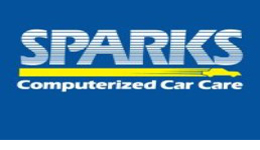 11/28/2022
Julie is outstanding always outgoing in person and on the phone. Been in 2 time?s definitely will not be looking for another shop. Sparks is the way Togo.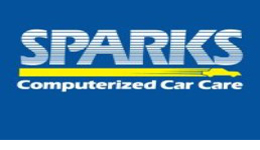 11/23/2022
Very friendly and service was done in a reasonable time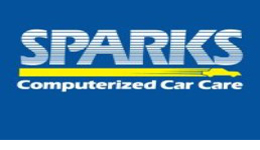 06/02/2021
Highly professional highly satisfied with services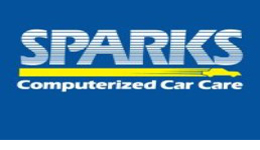 11/18/2022
Honest business with helpful staff.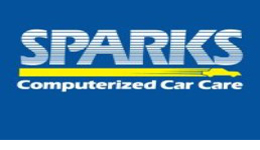 11/15/2022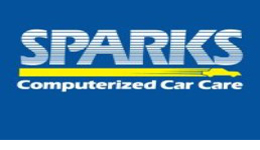 02/23/2021
Always easy to work with and provides information upfront on what will and may occur. Always.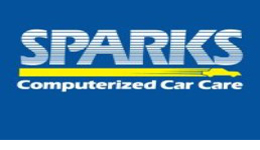 05/25/2022
Sparks Computerized Car Care Great service and employees. They are the best. Caring business.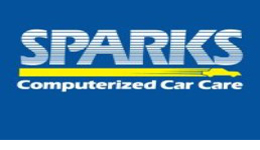 02/01/2021
These guys are the best in the business for Sarasota Bradenton area. I have used them for suspension, brake and AC work on a 2007 Dodge Dakota, break work on a 2010 Cadillac CTS and new tires on a 2015 GMC 2500. They have always been honest, great communication and prices are very reasonable. You get to communicate with the owner and his employees are top notch. Couldn't be happier, it is a relief to have a local shop I can trust.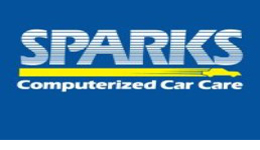 01/31/2021
Prompt, courteous service, same day.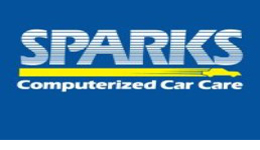 06/14/2021
Quick action done right first time. Friendly people and personalized service. Go now , go often...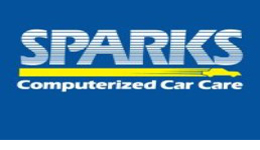 09/20/2022
Great service and follow-up; friendly staff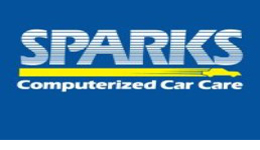 09/17/2022
This place does great work at a reasonable price, no BS and no eye gouging. They diagnose your problem, tell you how much it will cost, fix it, then call you pick up your vehicle. It's that simple.

Lena Schimmoeller (brew-n-taste)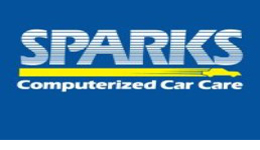 09/15/2022
Pat and his mechanics have worked on all my vehicles for over 30 years and I can count on them to do the repairs the best way possible.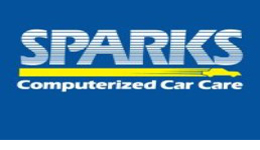 08/16/2022
This is a place you can trust. I fear going to get my car fixed because of how many times I have been completely screwed by dealerships and even privately owned places. However, this place does not fall into that category. The people are so nice and the price breakdown was so reasonable. I took my VW Beetle in to get the AC charged and to get it looked at to see if anything needed fixing. They found a nail in my tire and patched it up, oil change, wiper blades, and did a free break inspection and tire rotation. I will definitely go back again!!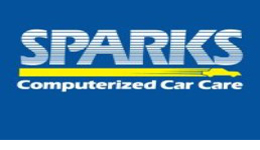 08/08/2022
Amazing!!!!! I?m new to this state and everyone I talked to said take your vehicles to Sparks. They will never cut corners. They only use the best parts. Julie who is the service manager is worth her weight in gold. Job well done Sparks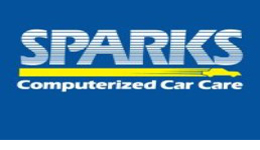 07/30/2022
Been going here for years. Best mechanic shop I've ever been to. Fair and honest. Always goes above and beyond. I'm a customer for life. Thank you everyone at Sparks!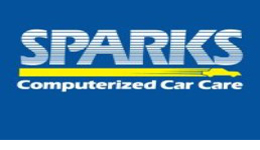 07/29/2022
Great mechanics who know their stuff and a great business owner that stands behind the work of his shop. They have been keeping my car in top notch performance. This is the only I will use!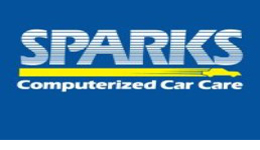 07/25/2022
This is the best shop in town if you want it done right the first time go see them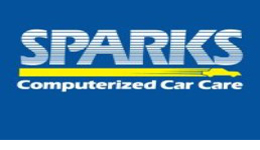 07/25/2022
Took my 2008 ford escape there - they did an awesome job of fixing the ignition in a day at a reasonable price! Have used Pat and his team there many times for my other cars and he always has an affordable solution with quick turn around! Highly recommend this place!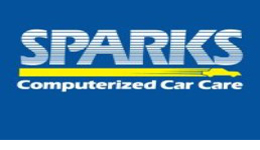 07/22/2022
Always on point with me and have handled anything Ive needed or any issues that arose. Owner Pat is the old school shop owners we miss and need more of.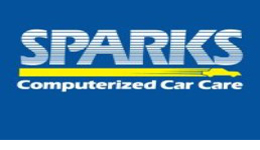 07/19/2022
Programmed computer for my Cadillac. Dropped it off at 8am, picked it up at 1. Great service! Thanks Julie, Pat, and Greg.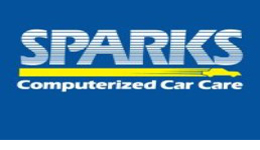 06/21/2022
Sparks is not only in a great location the service was spectacular. The mechanics explained everything in detail the service manager met with me and took care of both of my vehicles. Highly recommend.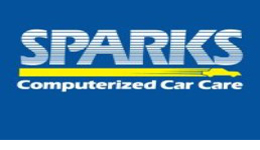 06/02/2022
Great customer service! I will forever be a customer. My first experience with Sparks was when I brought my Buick Encore in because my Entertainment System went black...I took it to the local Buick dealership first and they said I needed a whole new system at a cost of $1,400. Sparks was able to quickly fix it within minutes at a cost of $36.00!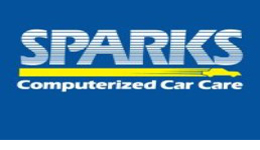 05/27/2022
Wonderful place to do business! Will be back for sure as I own 4 cars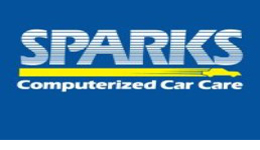 05/26/2022
Very nice people to no that works on your cars thy do a great job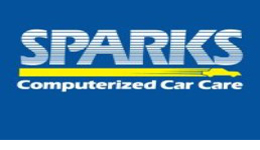 05/18/2022
Very clean and professional. I will be back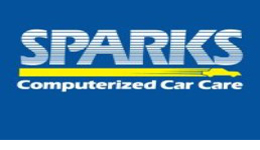 05/14/2022
I called to see how their schedule was and told her my brakes were making a funny sound. I also asked a friend if she had any suggestions,the friend replied since your car has been sitting for awhile the brakes can settle. I told Julie on the phone that and she said yes that's true then told me how to check for a locked caliber., giving me some good info which I really appreciated! So when I do need repairs, that's where I'm going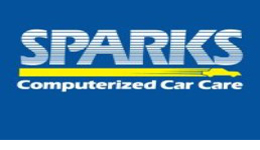 05/11/2020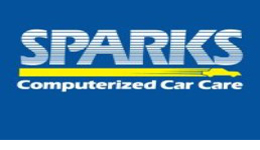 05/04/2022
I love sparks services the service is great the customer service is perfect sparks car service helps there customers in anyway he can the owner very much inter act in talk with his customer this is the best car care service I've been to that has been patient with me my car has been there for a while now sparks not once called me once In rushed me to get my car or to bring a payment in. I love this service but I be getting my car before my birthday hopefully but this is the best service I have every been to every AM NOT SAYING THIS TO JUST SAY THIS AM SAYING THIS FROM EXPERIENCE IN MY TALKING WITH THE OWNER FACE TO FACE IN HIM TELLING ME HE WILL WORK WITH ME AND ANY KIND OF WAY THANK YOU SPARKS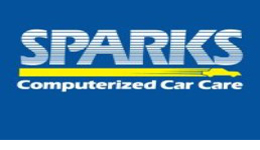 04/21/2022
Great customer service,Pat and Juli are the best,very caring.i will recommend taking your car there for any services because their are top notch.they make sure they keep checking on you to make sure that your car is running good.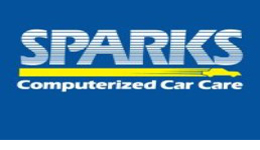 03/13/2022
Sparks is amazing had 3 different shop replace body control modules on Chevy Silverado. Took the truck over to Sparks and they diagnosed that the actual problem was a sensor that had corrosion on it due to the fact of the door seals not being good. Replaced everything truck runs amazing better than before Thanks Pat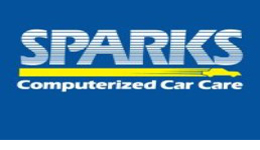 03/29/2022
Great for all your car care needs and reasonably priced.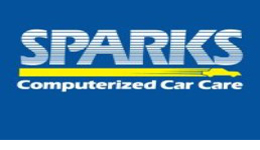 03/22/2022
Good business. Gets you out fast. Patrick the owner is good people's.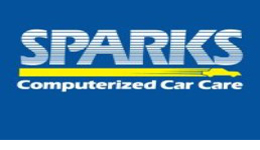 03/15/2022
I use Sparks for all of my automotive repair needs. They are a full service center and my experience with them has been phenomenal for the past 15 years. The staff is knowledgeable, skilled, courteous, professional, reliable and efficient. Sparks Computerized Car Care stands by their work.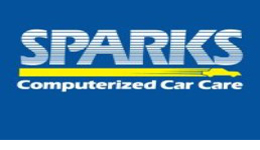 12/04/2019
Great company great service they really know how to treat the customer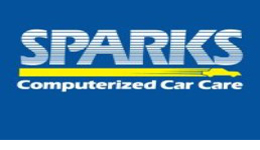 09/27/2021
We had a very good experience at sparks. Everyone was very friendly and professional.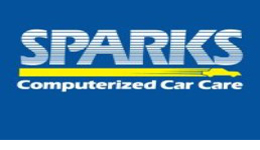 10/26/2020
Scott did a great job as usual thanks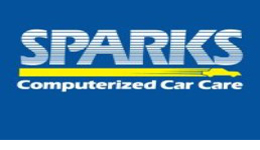 01/08/2022
They were fast friendly and we'll priced.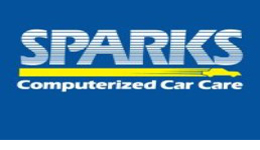 12/29/2021
Courteous and professional service every time I take my vehicle in for service.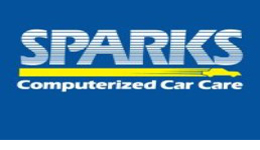 12/14/2021
You can pay far more, 200% to 400% more at the dealer when the warranty items expire. Or you can get prompt, fair priced warrantied repairs this place. It's your car and your money. Do repairs right for much less here.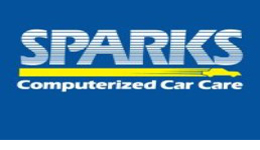 10/07/2021
I was having issues with my brake pedal. They immediately identified the problem and fixed it. I have been a customer for years and they have always taken good care of us.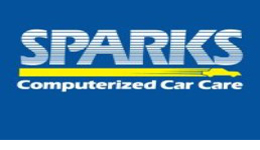 09/08/2021
A friend of mine referred me to Sparks and I couldn't be happier with the service I've received and the timely manner getting my truck repaired! Good customer service means everything and this shop has it!! I will definitely be using them for all future service and repairs.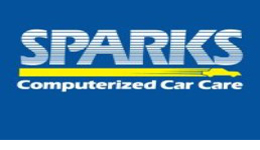 08/31/2021
I like going there cuz I feel that they're very honest I like the atmosphere they just seem like they're very genuine people I would not go anywhere else as long as I live in Bradenton Florida.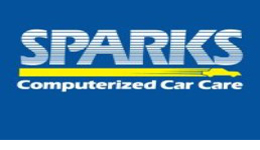 08/21/2021
Do you know why you can't find a better place than Sparks Car Care because there isn't any Patrick and Julie couldn't be nicer I am so glad they are there for myself and my car thank you for all the courtesies you have extended me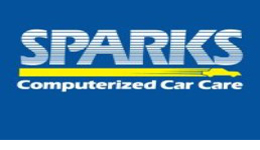 07/19/2021
Had some front end issues on the road heading to south FL and had to stay overnight and find a shop in the morning that could replace tie rod ends and ball joints. Julie at the front desk is an absolute GEM and fit me in and got me all taken care of in one day. I highly recommend this shop to any and all!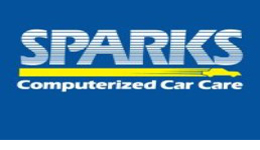 09/18/2019
So happy I found an excellent care service for my Jeep. I have had oil changes, new tires placed and headlamps changed. Customer service is terrific and I really appreciate Pat checking on me if I need anything from time to time. I will keep going here for my car service.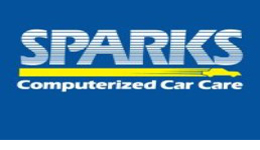 09/05/2020
Highly recommend, excellent integrity, full service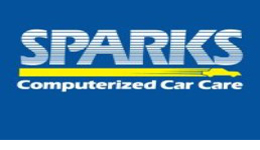 07/07/2021
This place is awesome. Second visit. This time for a dead battery and they quickly got me back on the road.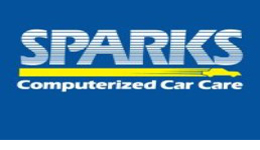 06/18/2021
I get great advice and when I can't fix it they never fail and quickly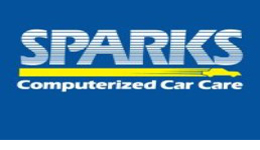 06/01/2021
Very honest, reliable and professional.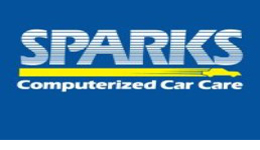 05/25/2021
Great place to get your vehicle back on the road thanks pat for taking care of me great work!!!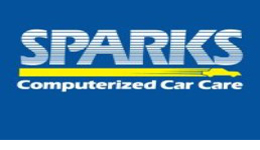 04/19/2021
I had some issues with my Hyundai, check engine light, AC not working, and it has 45k on it so probably brakes. The car does not need brakes yet, and they could have overcharged me but was very reasonable. I will be back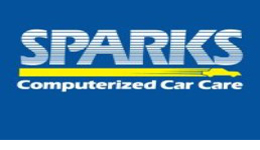 04/13/2021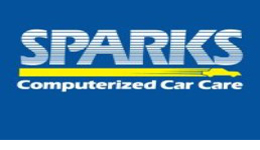 04/03/2021
So far so good and planning to go back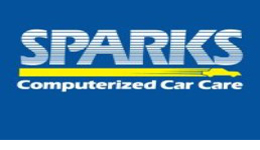 03/22/2021
Fast and friendly service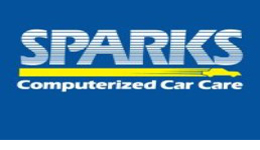 03/20/2021
Very professional experienced experience everyone they have serviced and worked on my vehicle's highly recommend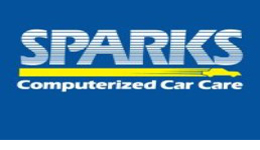 11/19/2019
Sparks is the best! Great work at a reasonable rate and So polite and accommodating. I will definitely recommend them to my friends and family.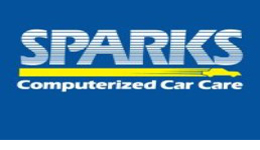 01/21/2021
Professional, honest, and quality work.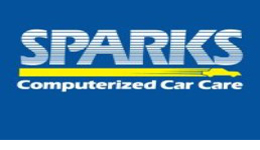 09/29/2020
They are just awesome from start of the job until the end, and then they follow up with you after that to make sure you are happy with their work.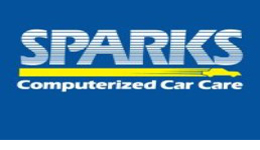 12/15/2020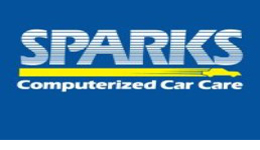 12/17/2020
...................,,,,Great prompt service. Reasonable cost. Friendly atmosphere.Have recommended to others.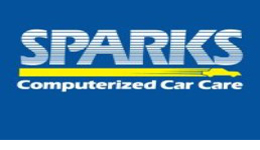 11/23/2020
Bringing my vehicle to sparks was the best decision. They did a fantastic job on the services I needed done, and the service manager Julie made sure I was taken care of properly. She kept me informed every step of the way, and detailed everything so we both understood and were on the same page. If you have a problem or need something done with your car/truck, you will be in good hands at sparks.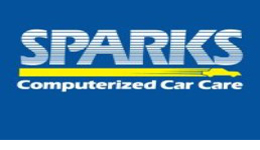 10/26/2020
Tried Sparks for the first time as they came highly recommended and they surely did not disappoint. They were quick to schedule my appointment, did a thorough job with an oil change, tire rotation and alignment as well as having let me know it was time to change my cabin air and engine filters. The service was completed rather quickly and everyone was super friendly and helpful. Will definitely be back for future services.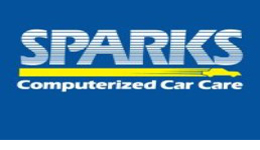 07/21/2020
Pat was very knowledgeable and helpful getting my vehicles Repaired and back on the road in a very short time. Family owned and operated business that's treats you like family.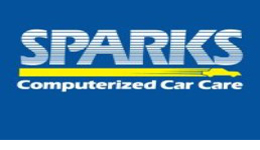 09/27/2020
Great service and they don't kill you on price they fix what wrong if it needs it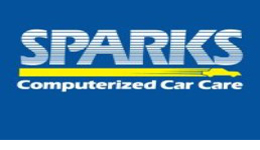 09/10/2020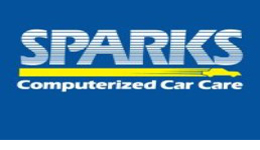 09/09/2020
Great service and work. Highly recommended ?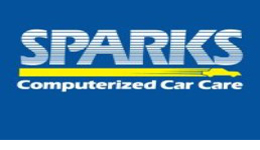 09/09/2020
I had a bad ignition module & coil on my Chevy pick-up. After having it towed to Sparks, it was running and ready to be picked up within a couple of days. Sparks was prompt in fixing my issue and the owner was involved throughout the entire process. Their hard work, due diligence and strong work ethic speaks for itself. My friends and other family members have used Sparks and always had a positive outcome so I would highly recommend them to anyone.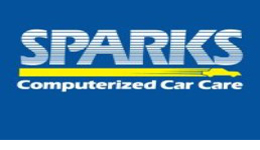 07/30/2020
Very polite and professional. Excellent Service and communication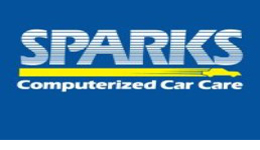 07/21/2020
They have always been extremely fair with any service I've requested. I fully trust them to take care of my car.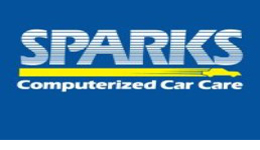 07/02/2020
Excellent customer service and very good deal.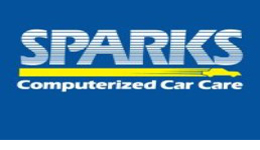 06/05/2020
Awesome as usual !! Always a pleasant experience from start to finish. The shop is honest& reliable. They do a great job!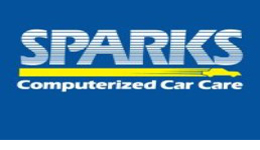 05/15/2020
My Chevy 2003 van had a intermittent electrical problem that effect my O2 sensors. Pat thought they had it figured out and it ran fine. But the problem came back. Pat took the van back and the Sparks team took a few days to chase down the pesky wire issue and fix it. Pat did not charge for the extra troubleshooting time. Intermittent issues are tough to chase down. Thanks Pat !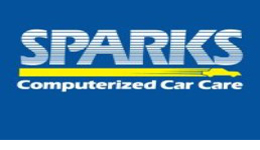 05/11/2020
This is the only place I take my vehicles. Always fair and great work.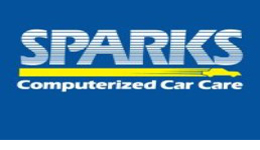 04/14/2020
I brought my car in to get my brakes repaired on a Friday & got my car back the next day. I received excellent service from Pat & his crew. Highly recommended.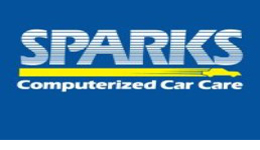 04/09/2020
Had my tie rods done and an alignment couldnt be any happier. Pat is a very honest and reliable guy! 5 star highly recommended!! Will definitely be back.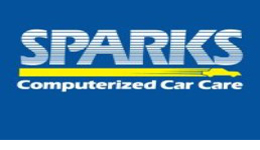 03/20/2020
Been a customer for years. Trustworthy and completive prices.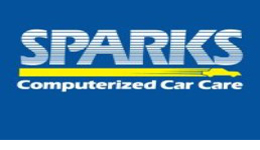 01/21/2020
Been going to Sparks since they opened the doors.Their professional way of doing business is excellent.Thet are extremely honest and communicate what needs to be done.Feel secure Pat and his crew will take care of you ! Capt.Mike Wallace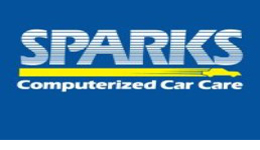 01/10/2020
Great bunch of guys. Very well informed about automotive stuff.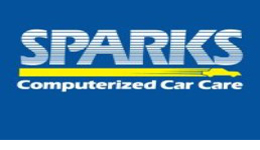 12/09/2019
Well mannerd and very professional in what they do.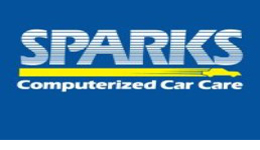 12/18/2019
Been coming to Bradenton for past 19 years and always on arrival I head to Sparks. And on departure I also visit Sparks. This has been going on since the crossed the street from their present location. Great service and FRIENDLY staff including Pat and his father and not to forget the great guys out in shop. Overall, great service and friendly staff. Did I forget to mention Im Canadian!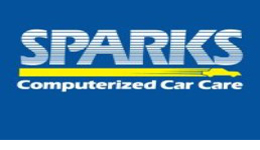 11/25/2019
They were great. I called, told to co.e right over. Took the car in and I was out early. Very professional.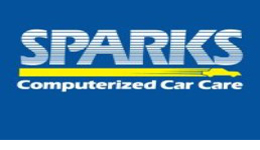 11/24/2019
They found out what was Wrong with my car when Another shop could not, great spot to get your car repaired and decently priced . This is my second time going to them.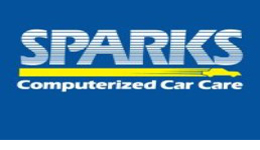 11/12/2019
I have a 2018 silverado with 26" wheels lowered drove all around town because no one could do the alignment. And they did it with problem. Great staff Great service
The chief mechanic has a wall full of certifications and is an expert on safety and all aspects of auto repair even got a great deal on a new set of tires - the best auto repair co. I have ever seen 100 percent confidence in them I had neglected earlier repairs I am lucky to have found them.
Sparks accepted to do electrical work on my rare 1973 Volvo P1800 ES. Julie, the service manager, is courteous and well qualified. She asked all the right questions prior to appointment and kept in touch during the arduous search for the problem. I was allowed to talk with the mechanics when they had difficulty finding a nonstock park needed. The mechanics were were technically proficient and polite. The company was patient while I ordered parts. A few days after the work was done and I had picked the car up, Patrick gave me a follow up call. In short, the people at Sparks, admin, mechanics and owner, are all professionals and I highly recommend the company.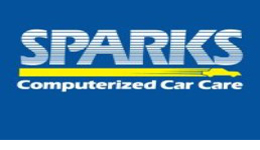 07/19/2021
Great customer service. Explained all needed repairs and my car was ready at the time promised.
Patrick & his amazing, friendly, compassionate & thorough team treated me with such respect & walked me through step by step what needed and didn't need to be done to my vehicle. This organization is top drawer and I can not recall ever being treated so well at a maintenance facility. In addition there level of communication is outstanding! Deej, Acura owner.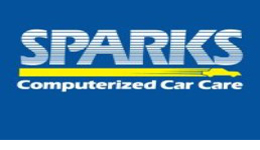 Palmetto, FL
07/16/2020
You Guys Rock. Thanks for fixing our cars right the first time. Tired of taking them to shops that don't have a clue. Thanks again and looking forward to many years of future business with you. Glad Megan Chancey referred us to you.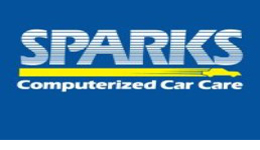 General Services
, near
Palmetto, Mi
04/18/2020
Great service! They did a check-up for me because was making an emergency trip to Michigan. I cannot say enough about the service of Pat and the whole team. #1 team. My go-to place. Thanks again!
Absolutely thrilled with Sparks! Down here on vacation and started having car problems. Sparks was recommended by our Napa affiliate in Ontario. The owner Patrick, through communication with our mechanic back home, figured out the parts were still under warranty. Cost to us was negligible. Fantastic customer service! Also a shout out to Dominic for great customer service also!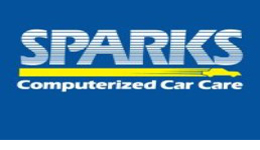 12/10/2019
Very friendly, welcoming, honest & they care about you! They back up their work, clean shop, know what their doing, good reliable mechanics! Being from Canada and to be able to find such a trusting mechanic/shop in a state/country where we did not know anybody....... Very lucky we were! And having the owner Patrick on site everyday & taking pride in his shop tells you something! I definitely rate Sparks a 5!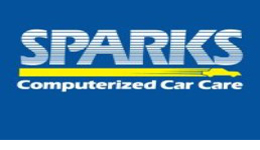 12/10/2019
The Best!!! Full Service, Integrity, Friendly Atmosphere. I don't go anywhere else. Patrick and his staff take the best care of your vehicle. 5 OUT OF 5 RATING WITH ME.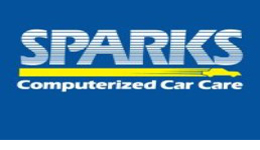 OUTSTANDING SERVICE. EXCEEDED MY EXPECTATIONS.
Discover More About Reviews and Repair Services At Sparks Computerized Car Care in Bradenton

General Maintenance
Auto Repair Near Lakewood Ranch
General Maintenance
Reviews
Valentina Rodriguez, 09/18/2023

Once again I received nothing but the best service. Great communication, fast repair and a fair price.

Steve Johnson, 09/14/2023

Back door latch replacement. Great service. Great mechanics.

Tami John, 09/11/2023